Lorne Infection and Immunity Conference 2018
| | |
| --- | --- |
| Date | 14 February - 16 February 2018 |
| Venue | Cumberland Lorne Resort |
| Location | 150 Mountjoy Parade, Lorne VIC 3232 View Map |
| iCal | Add to Calendar |
– –
The Lorne Infection and Immunity Conference brings together scientists, students, health care and industry from multiple disciplines with a shared interest in infection and immunity research.

CONFIRMED SPEAKERS:
Clare Bryant, University of Cambridge, UK
Innate immunity, inflammasomes, single molecule imaging.
Michale Gale, University of Washington, USA
Host-virus interactions, innate immunity, drug development and vaccines.
Sebastian Lourido, Whitehead Institute for Biomedical Research, USA
Apicomplexa, whole genome CRISPR screens.
Mihai Netea, Radboud University, The Netherlands
Trained immunity, pattern recognition of fungal pathogens.
Lalita Ramarkishnan, University of Cambridge, UK
Host-pathogen interactions in tuberculosis, zebrafish models.
Cui Hua Liu, Chinese Academy of Sciences, China
Mycobacterium tuberculosis effectors, host-pathogen interactions.
Penny Moore, University of the Witwatersrand, South Africa.
Co-evolution of HIV. HIV vaccines.
Eleanor Riley, Roslin Institute, Scotland, UK
Cellular and molecular mechanisms of immunity to malaria. NK cells.
Chris McDevitt, University of Adelaide, South Australia
Molecular, biochemical and biophysical analysis of the role of membrane proteins in bacterial pathogenesis.
Sumaira Hasnain, Mater Research Institute, Queensland
Immune regulation of cellular stress in infection and inflammation.
Nicholas King, University of Sydney, New South Wales
Neutrotropic flaviviruses and the immune response.
Freya Fowkes, Burnet Institute, Victoria
Immunology, host genetics and susceptibility to malaria.
Kanta Subbarao, WHO Collaborating Centre for Reference and Research on Influenza, Victoria
Pandemic influenza, SARS and MERS: viral pathogenesis, immunity and vaccines.
Michael Gantier, Hudson Institute of Medical Research, Victoria
Nucleic acids and innate immunity.
Ashraful Haque, QIMR Berghofer, Queensland
Malaria Immunology.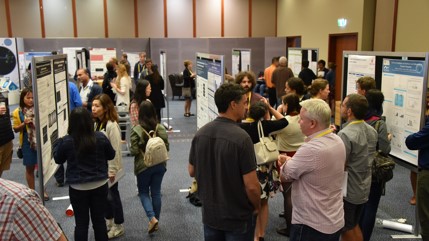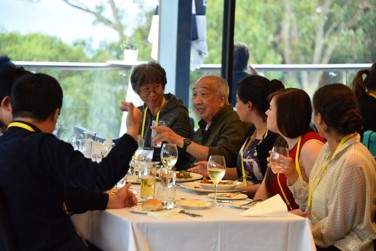 Event Website