VIIN Young Investigator Symposium 2016
| | |
| --- | --- |
| Date | 14 October 2016 |
| Time | 8:30am - 6:00pm |
| Venue | Walter and Eliza Hall Institute |
| iCal | Add to Calendar |
– –
A great opportunity to present your work to the VIIN!
The purpose of this symposium is to provide current postgrad students, RAs and postdocs a forum for career networking and scientific exchange.

Keynote Speakers:
Drug Discovery: Academia to Industry and back again!
Professor Vicky Avery
Eskitis Institute for Drug Discovery at Griffith University
Zika and Norovirus; Olympic champions
Associate Professor Jason Mackenzie
Peter Doherty Institute at the University of Melbourne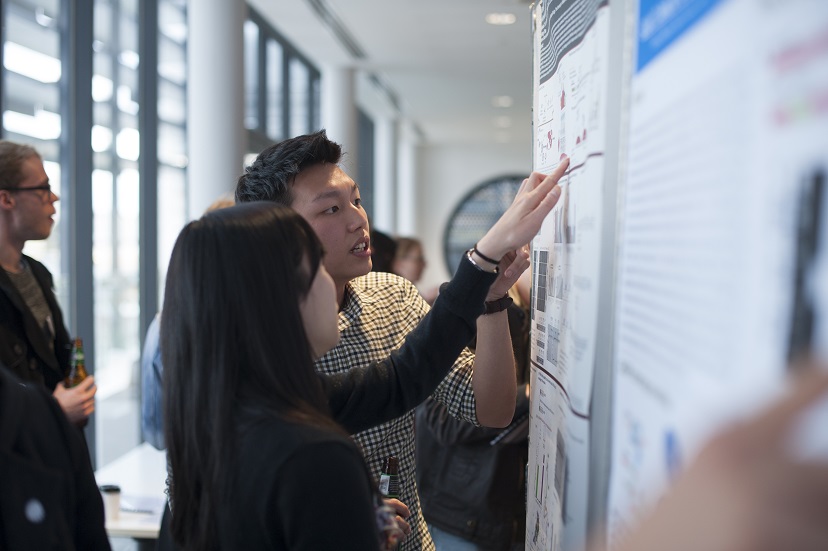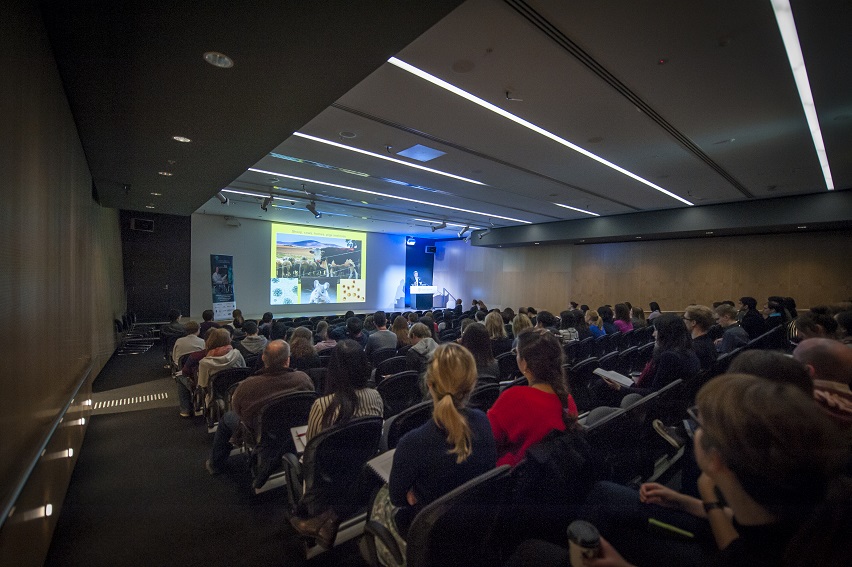 Abstract submission:
Please submit abstracts for oral and poster presentations using this proforma to info@viin.org.au by 26 August. If you have any trouble submitting your abstract or do not receive a confirmation email within 24 hours of submission please email: morag.milton@monash.edu .

Prizes:
Prizes will be awarded for best oral and poster presentations as well as best student questions. Two invitations to speak (one postdoc and one student) at the 2017 Lorne Infection and Immunity Conference will be awarded this year, plus cash prizes from our sponsors.

Registration:
Registration closes 30 September. Lab heads and senior researchers - please attend and support your Young Investigators, even if you can only stay for a session or two!

Sponsors:

After Party!
Come to the VIIN Young Investigator Symposium After-Party to relax, socialise and network with other VIIN Researchers - at Naughtons Hotel from 6pm onwards. Snacks provided and a great menu for dinner.

2016 Organising Committee:
Rebecca Ambrose, CSIRO Australian Animal Health Laboratory
Celine Deffrasnes, University of Melbourne, Department of Biochemistry and Molecular Biology
Jen Dowling, Hudson Institute of Medical Research
Melanie Hutton, Monash University, Department of Microbiology
Sam Manna, Murdoch Childrens Research Institute
Kat Matthews, Deakin University
Morag Milton, Victorian Infection and Immunity Network
Jaclyn Pearson, University of Melbourne, Department of Microbiology and Immunology
Linda Reiling, Burnet Institute
Anubhav Srivastava, Monash Institute of Pharmaceutical Sciences
Wilson Wong, Walter and Eliza Hall Institute of Medical Research
Event Program
SPEAKING PROGRAM (subject to change)

08:30-09:00

REGISTRATION

09:00-10:00

SESSION 1: KEYNOTE SESSION
Chair: Anubhav Srivastava, Monash Institute of Pharmaceutical Sciences

09:00-10:00

Drug Discovery: Academia to Industry and back again!

First Keynote Speaker: Vicky Avery, Eskitis Institute for Drug Discovery at Griffith University

10:00-10:30

MORNING TEA – Tapestry Lounge

Chat with the First Keynote Speaker – WEHI Boardroom


10:30-12:00

SESSION 2: PATHOGENS
Chairs: Melanie Hutton, Monash University, Department of Microbiology at the Biomedicine Discovery Institute and Aaron Brice, University of Melbourne, Department of Biochemistry and Molecular Biology at Bio21 Institute

10:30-10:40

Plasmepsin V cleaves exported effectors in a functionally distinct complex for export to P. falciparum-infected erythrocytes

Danushka Marapana, Walter and Eliza Hall Institute (PG)

10:40-10:50

Maurer's cleft proteome: a proteome of an essential nexus for virulence protein sorting

Emma McHugh, University of Melbourne, Department of Biochemistry and Molecular Biology at Bio21 Institute (PG)

10:50-11:00

Whole genome sequence analysis of Salmonella Typhi isolated in Thailand before and after the introduction of a national immunisation program

Zoe Dyson, University of Melbourne, Centre for Systems Genomics (PD)

11:00-11:10

The Salmonella effector SseK1 glycosylates host cell signalling proteins during infection

Joshua Newson, University of Melbourne, Department of Microbiology and Immunology at the Peter Doherty Institute (PG)

11:10-11:20

Impact of Respiratory Syncytial Virus on host cell mitochondria

MengJie Hu, University of Melbourne, Department of Biochemistry and Molecular Biology at Bio21 Institute (PG)

11:20-11:30

The structural basis of bacterial iron piracy from host ferredoxin

Rhys Grinter, Monash University, Department of Microbiology at the Biomedicine Discovery Institute (PD)

11:30-12:00

SESSION 4: SCIENCE BITES I

Chair: Sam Manna, Murdoch Childrens Research Institute

11:30-11:33

Zebrafish as genetic model for studying Jak3-mediated immune diseases

Faiza Basheer, Deakin University, School of Medicine (PG)

11:33-11:36

Refining anti-inflammatory therapy strategies for Bronchopulmonary Dysplasia

Christine Bui, Hudson Institute of Medical Research (PG)

11:36-11:39

Role of adrenoreceptor signaling on lymphocyte migration

Sapna Devi, University of Melbourne, Department of Microbiology and Immunology at the Peter Doherty Institute (PD)

11:39-11:42

Modifications of Helicobacter pylori peptidoglycan and their impact on NOD1-mediated host cell responses

Kimberley D'Costa, Hudson Institute of Medical Research (PG)

11:42-11:45

Mucin1 protects against invasive Streptococcus pneumoniae infections

Poshmaal Dhar, Murdoch Childrens Research Institute (PG)

11:45-11:48

Immunodominant CD8+ T cell responses to influenza virus are inadequately predicted by MHC-I algorithms

Anthony Di Carluccio, La Trobe Institute for Molecular Science (PG)

11:48-11:51

MNV manipulates the surface expression of MHC class I proteins

Svenja Fritzlar, University of Melbourne, Department of Microbiology and Immunology at the Peter Doherty Institute (PG)

11:51-11:54

Differential targeting of STAT3 complexes by RNA viruses enables specific modulation of cytokine signalling

Angela Harrison, University of Melbourne, Department of Biochemistry and Molecular Biology at Bio21 Institute (PG)

11:54-11:57

Depletion of recipient radio-resistant natural killer cells can boost allogeneic donor engraftment and ameliorate graft-versus-host disease with reduced conditioning intensity

Yuhao Jiao, Walter and Eliza Hall Institute (PG)

11:57-12:00

The role of SATB1 in virus-specific CD8+ T cell mediated immunity

Simone Nuessing, University of Melbourne, Department of Microbiology and Immunology at the Peter Doherty Institute (PG)

12:00-13:00

POSTER SESSION I and LUNCH

13:00-13:30

SESSION 4: KEYNOTE II

Chair: Jaclyn Pearson, University of Melbourne, Department of Microbiology and Immunology at the Peter Doherty Institute

13:00-13:30

Zika and Norovirus; Olympic champions

Second Keynote Speaker: Jason Mackenzie, University of Melbourne, Department of Microbiology and Immunology at the Peter Doherty Institute

13:30-15:00

SESSION 5: HOST RESPONSE

Chairs: Jennifer Dowling, Hudson Institute of Medical Research and Catarina Almeida, University of Melbourne, Department of Microbiology and Immunology at the Peter Doherty Institute


13:30-13:40

Interferon gamma receptor interacts with the serine-palmitoyltransferase to regulate signal transduction

Maria Tanzer, Walter and Eliza Hall Institute (PG)

13:40-13:50

Type-I Interferon dependent degradation of microRNA isoforms in mouse macrophages

Charlotte Nejad, Hudson Institute of Medical Research (PG)

13:50-14:00

A genome-wide RNAi study identified host factors important in Legionella pneumophila pathogenesis

Sze Ying Ong, University of Melbourne, Department of Microbiology and Immunology at the Peter Doherty Institute (PG)

14:00-14:10

A new Fc receptor of human and non-human primates has altered signalling and cell localization

Jessica Anania, Burnet Institute (PG)

14:10-14:20

Induction of vaginal-resident HIV-specific CD8 T-cells by prime-boost immunisation with recombinant HIV vaccines

Hyon-Xhi Tan, University of Melbourne, Department of Microbiology and Immunology at the Peter Doherty Institute (PG)

14:20-14:30

Utilizing in vitro CRISPR/Cas9 screening platforms for functional genomics to decipher host cell death mechanisms in chronic and acute infectious diseases

Marcel Doerflinger, Walter and Eliza Hall Institute (PD)

14:30-14:40

Complementary transcriptional programs regulated by TNF receptor super family and TCR signalling control functional maturation of regulatory T cells

Ajithkumar Vasanthakumar, Walter and Eliza Hall Institute (PD)

14:40-14:50

NOD1 sensing of Helicobacter pylori infection mediates processing of pro-interleukin-18 in gastric epithelial cells to maintain tissue homeostasis

Le Son Tran, Hudson Institute of Medical Research (PD)

14:50-15:00

MR1 is an endoplasmic reticulum-resident sensor of vitamin B metabolites

Hamish McWilliam, University of Melbourne, Department of Microbiology and Immunology at the Peter Doherty Institute (PD)

15:00-15:30

AFTERNOON TEA

15:30-17:00

SESSION 6: CLINICAL AND TRANSLATIONAL RESEARCH


Chairs: Rhea Longley, Walter and Eliza Hall Institute and Linda Reiling, Burnet Institute


15:30-15:40

Next generation TREC and KREC: Quantification of human T- and B-cell replication histories in Primary Immunodeficiencies

Gavin Brooks, Monash University, Department of Immunology and Pathology (PG)

15:40-15:50

Targeting HIV Env to Clec9A+ Dendritic Cells to enhance antibody affinity and vaccine efficacy

Hannah King, Burnet Institute (PG)

15:50-16:00

Structural basis for linezolid binding site removal from a multidrug-resistant ribosome

Matthew Belousoff, Monash University, Department of Microbiology at the Biomedicine Discovery Institute (PD)

16:00-16:10

Elucidating the biochemical profile of artemisinin resistance in Plasmodium falciparum parasites using a multi-omics approach

Ghizal Siddiqui, Monash Institute of Pharmaceutical Sciences (PD)

16:10-16:20

The role of complement in antibody-mediated immunity against malaria in pregnancy

Herbert Opi, Burnet Institute (PD)

16:20-16:30

Engineered bovine colostrum: an alternative to antibiotics for Clostridium difficile infections

Melanie Hutton, Monash University, Department of Microbiology at the Biomedicine Discovery Institute (PD)

16:30-17:00

SESSION 7: SCIENCE BITES II

Chair: Celine Deffrasnes, University of Melbourne, Department of Biochemistry and Molecular Biology at Bio21 Institute

16:30-16:33

Involvement of bacteria other than Clostridium difficile in
antibiotic-associated diarrhoea

Sarah Larcombe, Monash University, Department of Microbiology at the Biomedicine Discovery Institute (PG)

16:33-16:36

Risk factors of nasopharyngeal pneumococcal carriage pre- and post-PCV10 introduction in Fiji: a cross-sectional study

Eleanor Neal, Murdoch Childrens Research Institute (PG)

16:36-16:39

Adoptive cell transfer of IFNg-producing CD4+ T cells plus B cells reveals interdependence in immunity against wild-type Salmonella Typhimurium

Newton Peres, University of Melbourne, Department of Microbiology and Immunology at the Peter Doherty Institute (PG)

16:39-16:42

The histone acetylase, HBO1, directs expression of the autoimmune regulator, AIRE in thymic epithelial cells thereby establishing self-tolerance

Melanie Heinlein, Walter and Eliza Hall Institute (PG)

16:42-16:45

Modulation of bystander red blood cell metabolism by Plasmodium falciparum

Anna Sexton, Monash Institute of Pharmaceutical Sciences (PG)

16:45-16:48

Pursuing the true nature of IAPs in NOD signaling

Che Stafford, Walter and Eliza Hall Institute (PG)

16:48-16:51

Detection of HIV-1 DNA in brain tissue of virally suppressed patients supports the existence of a persistent CNS viral reservoir

Emma Wanicek, Burnet Institute (RA)

16:51-16:54

Conjugative toxin and antimicrobial resistance plasmids that encode identical parMRC-like partitioning systems are incompatible in Clostridium perfringens

Thomas Watts, Monash University, Department of Microbiology at the Biomedicine Discovery Institute (PG)

16:54-16:57

The power of proteomics: Characterisation of the first bat MHC class I molecules

Amanda Woon, Monash University, Department of Biochemistry and Molecular Biology at the Biomedicine Discovery Institute (PG)

16:57-17:00

Perturbation of an alternative splicing factor inhibits Plasmodium life-cycle progression

Lee Yeoh, University of Melbourne, Department of Biochemistry and Molecular Biology at Bio21 Institute (PG)

17:00-18:00

POSTER SESSION II and REFRESHMENTS


18:00

ORAL/POSTER PRIZE PRESENTATION
12:00-13:00 POSTER SESSION I (SUBJECT TO CHANGE)





Effects of pneumococcal vaccination on the nasopharyngeal microbiome of children in Fiji

Laura Boelsen, Murdoch Childrens Research Institute (PG)




Targeting artemisinin resistance in the malaria parasite Plasmodium falciparum

Jess Bridgford, University of Melbourne, Department of Biochemistry and Molecular Biology at Bio21 Institute (PD)




The Toxoplasma Aspartyl Protease 5 (ASP5) is required for maturation and export of parasite proteins into the host cell

Michael Coffey, Walter and Eliza Hall Institute (PG)




The molecular basis of CD4+ T cell priming for CD8+ T cell memory formation

Jolie Cullen, University of Melbourne, Department of Microbiology and Immunology at the Peter Doherty Institute (PG)




Comparative in vitro and in vivo phenotypic analysis of diverse Clostridium difficile isolates

Bliss Cunningham, Monash University, Department of Microbiology at the Biomedicine Discovery Institute (PG)




Characterization of Interferon-ε expression in mouse mucosal and non-mucosal tissues

Eveline de Geus, Hudson Institute of Medical Research (PD)




Characterisation of two putative surface adhesins from a Clostridium perfringens human gas gangrene isolate

Danielle D'Souza, Monash University, Department of Microbiology at the Biomedicine Discovery Institute (PG)




CIS is a potent checkpoint in NK cell-mediated tumour immunity

Rebecca Delconte, Walter and Eliza Hall Institute (PG)




Increased virulence in community-acquired Acinetobacter baumannii isolates

Carina Dexter, Monash University, Department of Microbiology at the Biomedicine Discovery Institute (PG)

Regulatory role of IL11 in Th17-dependent autoimmune inflammation

Ka Yee Fung, Walter and Eliza Hall Institute (PD)




Activation and degradation of synthetic ozonide antimalarials is driven by malaria parasite haemoglobin digestion

Carlo Giannangelo, Monash Institute of Pharmaceutical Sciences (PG)




The role of the GcvB sRNA in the regulation of protein production in Pasteurella multocida

Emily Gulliver, Monash University, Department of Microbiology at the Biomedicine Discovery Institute (PG)

Hijacking Host Immune Regulators: mechanisms of Plasmodium falciparum immune evasion

Alexander Kennedy, Walter and Eliza Hall Institute (PG)




Manipulation of Rab1 by Legionella longbeachae

Elizabeth Korevaar, University of Melbourne, Department of Microbiology and Immunology at the Peter Doherty Institute (Honours Student)




Modelling lymphocyte proliferation on the single cell level based on data from time lapse fluorescence microscopy

Liyan Liu, University of Melbourne, Melbourne School of Engineering (PG)




Evaluation of serological markers of current and past exposure to Plasmodium vivax infections in Thailand

Rhea Longley, Walter and Eliza Hall Institute (PD)




A super-resolution view of remodelling in Plasmodium falciparum infected red blood cells

Oliver Looker, University of Melbourne, Department of Biochemistry and Molecular Biology at Bio21 Institute (PG)




Stop cell death or perish: Discovery of novel Bim expression inhibitors for heart failure treatment

George Williams Mbogo, La Trobe Institute for Molecular Science (PG)




Understanding Clostridium difficile pathogenesis and the host inflammatory response during murine infection

Steven Mileto, Monash University, Department of Microbiology at the Biomedicine Discovery Institute (PG)




Defining the molecular mechanism of antagonism of interferon induction by lyssavirus

Divya Narayanan, University of Melbourne, Department of Biochemistry and Molecular Biology at Bio21 Institute (PG)

Vitamin D suppresses pro-inflammatory responses associated with Streptococcus pneumoniae

Jordan Nathanielsz, Murdoch Childrens Research Institute (RA)




The role of interferon regulators in bone-metastatic outgrowth from dormancy in prostate cancer

Katie Owen, La Trobe Institute for Molecular Science (PG)




Legionella pneumophila effector protein MavL exploits host ubiquitination machinery

Shivani Pasricha, University of Melbourne, Department of Microbiology and Immunology at the Peter Doherty Institute (PD)




Possible synergistic roles of the enteropathogenic Escherichia coli Type III effectors NleB and NleF

Georgina Pollock, University of Melbourne, Department of Microbiology and Immunology at the Peter Doherty Institute (PG)




A novel gene involved in the maintenance of the toxin and antibiotic resistance plasmids from Clostridium perfringens

Sarah Revitt-Mills, Monash University, Department of Microbiology at the Biomedicine Discovery Institute (PG)




Nuclear trafficking of the rabies virus interferon antagonist P-Protein is regulated by an importin-binding nuclear localization sequence in the C-terminal domain

Caitlin Rowe, University of Melbourne, Department of Biochemistry and Molecular Biology at Bio21 Institute (PG)




Exploring the effect of Burkholderia cenocepacia protein glycosylation on effector secretion within hosts using novel proteomics approaches

Nichollas Scott, University of Melbourne, Department of Microbiology and Immunology at the Peter Doherty Institute (PD)




Quantifying the Burden of Disease in Pregnancy and Risk Factors for Poor Pregnancy Outcome in East New Britain, Papua New Guinea

Michelle Scoullar, Burnet Institute (PG)




RegC is a key protein in the regulation and maintenance of toxin and antibiotic resistance plasmids of Clostridium perfringens

Thomas Stent, Monash University, Department of Microbiology at the Biomedicine Discovery Institute (PG)




PROCR gene mutation in Papua New Guinea population and its association with protection against severe malaria disease

Digjaya Utama, Walter and Eliza Hall Institute (PG)




MAIT cells are activated during human viral infections

Bonnie van Wilgenburg, University of Melbourne, Department of Microbiology and Immunology at the Peter Doherty Institute (PD)




The plasmid encoding the Clostridium sordellii Lethal Toxin undergoes conjugative transfer, mediated by a novel clostridial conjugation locus

Callum Vidor, Monash University, Department of Microbiology at the Biomedicine Discovery Institute (PG)




Characterisation of Lem26, a putative ADP-ribosyltransferase in Legionella pneumophila

Rachelia Raissa Wibawa, University of Melbourne, Department of Microbiology and Immunology at the Peter Doherty Institute (PG)




Improving the immunogenicity of subunit-based vaccines using a TLR2-targeting Pam2Cys-based adjuvant

Acep Wijayadikusumah, University of Melbourne, Department of Microbiology and Immunology at the Peter Doherty Institute (PG)




Plasmodium falciparum hijacks the human kinases PAK and MEK during blood stage development

Jack Williamson, Monash University, Department of Microbiology (PG)




Distinct mechanisms govern resident memory T cell differentiation and survival in different tissues

Erica Wynne-Jones, University of Melbourne, Department of Microbiology and Immunology at the Peter Doherty Institute (PG)




Nitric Oxide and SMAC-mimetics Combined Therapy for Tuberculosis Treatment

Yisheng Zhang, Walter and Eliza Hall Institute (PG)
17:00-18:00 POSTER SESSION II (SUBJECT TO CHANGE)




Recognition of non-lipid antigens by CD1d-restricted type 2 NKT cells

Catarina Almeida, University of Melbourne, Department of Microbiology and Immunology at the Peter Doherty Institute (PD)




Inhibitor of Apoptosis Proteins (IAPs) limit inflammation in the skin

Holly Anderton, Walter and Eliza Hall Institute (PG)




CK1, a secretable kinase: Functionality in Plasmodium falciparum biology

Mitchell Batty, Monash University, Department of Microbiology (PG)




A new target to reduce Helicobacter pylori infection

Alexia Bosancic, Deakin University, School of Medicine (Honours Student)




Why so Virulent? Correlating Virulence Factors of S. aureus and disease prognosis

Carly Botheras, Deakin University, School of Medicine (Honours Student)




Quantitative analysis of the microtubule interaction of rabies virus P3 protein: roles in immune evasion and pathogenesis

Aaron Brice, University of Melbourne, Department of Biochemistry and Molecular Biology at Bio21 Institute (PG)




A single point in protein trafficking by Plasmodium falciparum determines the expression of major antigens on the surface of infected erythrocytes

Jo-Anne Chan, Burnet Institute (PD)




Characterization of the putative cysteine protease effectors, OspD2 and OspD3, from Shigella species

Yogeswari Chandran, University of Melbourne, Department of Microbiology and Immunology at the Peter Doherty Institute (PG)




Critical differences in the Fc receptors of humans and non-human primates with implications for the analysis of antibody effector functions in vivo

Alicia Chenoweth, Burnet Institute (PG)




MAIT cells in Helicobacter induced gastritis

Criselle D'Souza, University of Melbourne, Department of Microbiology and Immunology at the Peter Doherty Institute (PG)




Novel Triazine compounds show potent killing against all stages of the asexual lifecycle of Plasmodium falciparum parasites

Katherine Ellis, Monash Institute of Pharmacuetical Sciences (PG)




Targeting the mitochondria in Coxiella burnetii infection

Laura Fielden, University of Melbourne, Department of Biochemistry and Molecular Biology at Bio21 Institute (PG)




A bacterial cysteine protease effector targets RHIM proteins to block immune signaling

Cristina Giogha, University of Melbourne, Department of Microbiology and Immunology at the Peter Doherty Institute (PG)




Defining the role of TRAF2 in innate immune signalling

Valentin Heim, Walter and Eliza Hall Institute (PG)




PEGylation: a promising approach to improve the transfection efficiency and immunological response of cationic DNA vaccine complexes in vivo

Joan Ho, Monash Institute of Pharmaceutical Sciences (PD)




Characterising the novel regulation and function of interferon epsilon in the female reproductive tract

Stephanie Huang, Hudson Institute of Medical Research (RA)




Investigating the GYPC locus in a PNG malaria case/control study

Rhiannon Jenkins, Walter and Eliza Hall Institute (PG)




The development of a new strategy to eliminate resting CD4+ T cells latently infected by HIV

Youry Kim, University of Melbourne, Department of Microbiology and Immunology at the Peter Doherty Institute (PG)




Functional characterisation of a novel protein essential for intracellular replication of Coxiella burnetii

Miku Kuba, University of Melbourne, Department of Microbiology and Immunology at the Peter Doherty Institute (PG)




Antibody and complement interactions in human immunity to malaria

Liriye Kurtovic, Burnet Institute (PG)




SAR optimisation of potent anti-Wolbachia compounds

Thuy Le, Monash institute of Pharmaceutical Sciences (PG)




Characterising the function of Legionella pneumophila effector proteins through large genomic island deletions

Pengfei Li, University of Melbourne, Department of Microbiology and Immunology at the Peter Doherty Institute (PG)




Identification of Pasteurella multocida small RNAs: unravelling the regulatory network

Marianne Megroz, Monash University, Department of Microbiology at the Biomedicine Discovery Institute (PG)




The effect of the endocarditis-associated S. aureus leukotoxin, LukAB, on PMN migration

Cara Nethercott, Monash University, Department of Microbiology (PG)

Identification and characterisation of CD1a-restricted T cells in healthy human blood using CD1a-lipid tetramers

Catriona Nguyen-Robertson, University of Melbourne, Department of Microbiology and Immunology at the Peter Doherty Institute (PG)




Development and evaluation of a novel quantitative glucose-6-phosphate dehydrogenase deficiency assay for the safe treatment of Plasmodium vivax hypnozoites

James O'Donnell, Burnet Institute (RA)




Spontaneous formation and protective potential of tumour-specific tissue-resident memory T cells

Simone Park, University of Melbourne, Department of Microbiology and Immunology at the Peter Doherty Institute (PG)




Nasal tissue resident memory CD8+ T cells are highly protective against influenza A infection

Angela Pizzolla, University of Melbourne, Department of Microbiology and Immunology at the Peter Doherty Institute (PD)




Discovering new targets for new next generation veterinary vaccines against Babesia bovis and cattle tick fever

William Poole, Monash University, Department of Microbiology at the Biomedicine Discovery Institute (PG)




Dissection of CD8+ T cell immunodominance hierarchy in human influenza virus infection

Sneha Sant, University of Melbourne, Department of Microbiology and Immunology at the Peter Doherty Institute (PG)




Identification and characterization of CD1b-restricted T cells

Michael Souter, University of Melbourne, Department of Microbiology and Immunology at the Peter Doherty Institute (PG)




Plasmodium falciparum Aurora-related kinase-1 plays an essential role during erythrocytic schizogony

Rhea Veigas, Monash University, Department of Microbiology (PG)




CiiiDER: a new tool for predicting, analysing and remodelling transcription factor binding sites

Isaac Woodhouse, Hudson Institute of Medical Research (RA)




Mechanism-based PK/PD modelling approach to optimise synergistic combinations against carbapenem- and aminoglycoside resistant clinical isolates of Pseudomonas aeruginosa (Pa)

Rajbharan Yadav, Monash Institute of Pharmaceutical Sciences (PG)




The Roles of Rabies Virus Phosphoprotein P3 in Manipulating Host Cell Nucleolar Protein Functions

Yilin Zhang, University of Melbourne, Department of Biochemistry and Molecular Biology at Bio21 Institute (PG)

Hypermutable Pseudomonas aeruginosa related to multi-drug resistance from respiratory infections in cystic fibrosis

Vanessa Rees, Monash Institute of Pharmaceutical Sciences (PG)
PG = Postgraduate Student, PD = Postdoctoral Researcher, RA = Research Assistant