VIIN Young Investigator Symposium 2017
| | |
| --- | --- |
| Date | 16 October 2017 |
| Time | 8:30am - 6:00pm |
| Venue | Walter and Eliza Hall Institute |
| iCal | Add to Calendar |
– –
A great opportunity to present your work to the VIIN!
The purpose of this symposium is to provide current postgrad students, RAs and postdocs a forum for career networking and scientific exchange.
Keynote Speakers:

Professor Kanta Subbarao
Director, WHO Collaborating Centre for Reference and Research on Influenza, The Peter Doherty Institute for Infection and Immunity
Dr Maria Kaparakis-Liaskos
veski Inspiring Women Fellow and Head, Host-Pathogen Interactions Laboratory, La Trobe University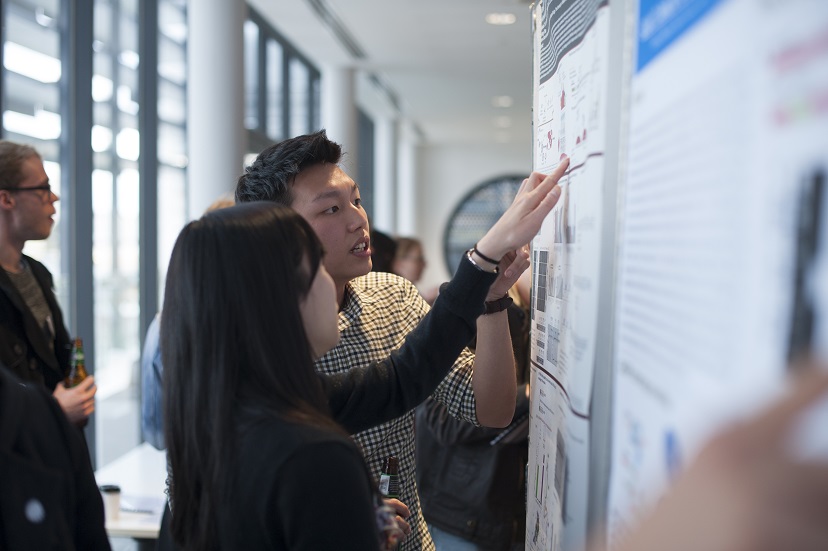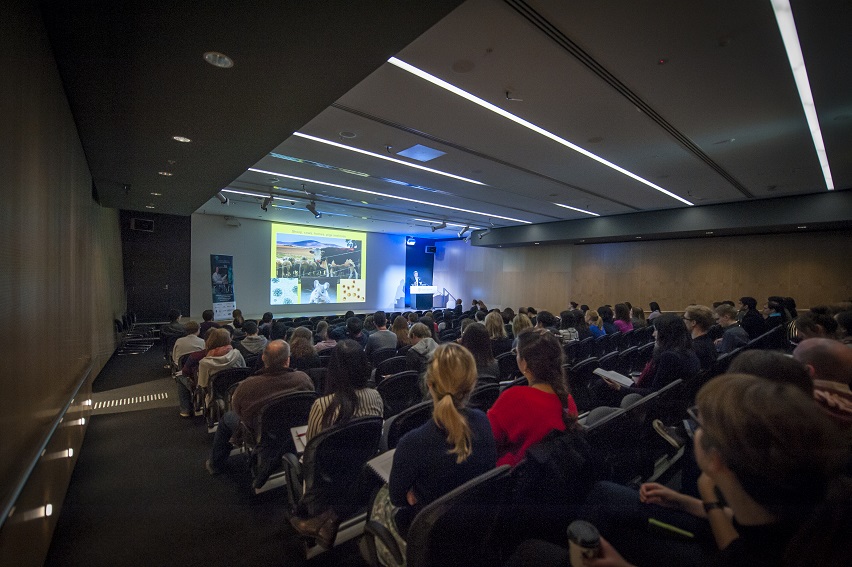 Abstract submission:
*** DEADLINE FOR SUBMISSION EXTENDED UNTIL TUESDAY 29 AUGUST 2017 ***

Please submit abstracts for oral and poster presentations using this proforma to info@viin.org.au by Friday 25 August. Please submit a Word document and title your pro forma as follows: SURNAME_VIIN_YIS.doc. If you have any trouble submitting your abstract or do not receive a confirmation email within 48 hours of submission please email: deborah.bianco@hudson.org.au.
Prizes:
Prizes will be awarded for best oral and poster presentations as well as best student questions. Two invitations to speak (one postdoc and one student) at the 2018 Lorne Infection and Immunity Conference will be awarded this year, plus cash prizes from our sponsors.
Registration:
Registration closes Friday 29 September. Lab heads and senior researchers - please attend and support your Young Investigators, even if you can only stay for a session or two!
Sponsors: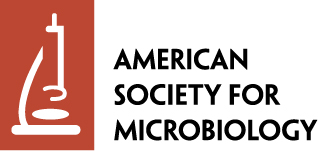 Would you company like to sponsor a prize for a VIIN Young Investigator? Please contact info@viin.org.au

After Party!
Come to the VIIN Young Investigator Symposium After-Party to relax, socialise and network with other VIIN Researchers - at Naughtons Hotel from 6pm onwards. Snacks provided and a great menu for dinner.
Download a flyer for the After Party >

2017 Organising Committee:
Rebecca Ambrose, CSIRO Australian Animal Health Laboratory
Deborah Bianco, Victorian Infection and Immunity Network
Michael Chopin, Walter and Eliza Hall Institute of Medical Research
Daniel Dlugolenski, Deakin University
Cristina Gioigha, University of Melbourne, Department of Microbiology and Immunology
Begoña Heras, La Trobe Institute of Molecular Sciences
Melanie Hutton, Monash University, Department of Microbiology
Sam Manna, Murdoch Childrens Research Institute
Linda Reiling, Burnet Institute
Cyril Seillet, Walter and Eliza Hall Institute of Medical Research
Rebecca Smith, Victorian Infection and Immunity Network
Anubhav Srivastava, Monash Institute of Pharmaceutical Sciences
Le Son Tran, Hudson Institute of Medical Research
Director, WHO Collaborating Centre for Reference and Research on Influenza
The Peter Doherty Institute for Infection and Immunity
vesking Inspiring Women Fellow and Head, Host-Pathogen Interactions Laboratory
La Trobe University
Director, WHO Collaborating Centre for Reference and Research on Influenza
The Peter Doherty Institute for Infection and Immunity
vesking Inspiring Women Fellow and Head, Host-Pathogen Interactions Laboratory
La Trobe University
Event Program
SPEAKING PROGRAM (subject to change)

08:30-09:00

REGISTRATION

09:00-10:00

SESSION 1: KEYNOTE SESSION
Chair: Susan Christo, University of Melbourne, Department of Microbiology and Immunology at the Peter Doherty Institute

09:00-10:00

Building blocks of a research career: opportunities, initiative and ….. luck

First Keynote Speaker: Kanta Subbarao, Director, WHO Collaborating Centre for Reference and Research on Influenza, The Peter Doherty Institute for Infection and Immunity

10:00-10:30

MORNING TEA – Tapestry Lounge

Chat with the First Keynote Speaker – WEHI Boardroom


10:30-12:00

SESSION 2: PATHOGENS
Chairs: Natalie Counihan, Deakin University, School of Medicine and Sacha Pidot, University of Melbourne, Department of Microbiology and Immunology at the Peter Doherty Institute

10:30-10:40

Dynamics, Allostery, and Catalysis: The mechanism of action of the hexameric M17 Aminopeptidase from P. falciparum

Nyssa Drinkwater, Monash University, Department of Microbiology, Biomedicine Discovery Institute (PD)

10:40-10:50

Infection Dynamics of Novel Influenza A Viruses Isolated from Australian Pigs

Joanne Taylor, CSIRO Australian Animal Health Laboratory, Geelong and University of Queensland, School of Veterinary Science (PG)

10:50-11:00

Antibiotic resistance and host immune evasion in Staphylococcus aureus mediated by a novel metabolic adaptation

Jhih-Hang Jiang, Monash University, Monash Biomedicine Discovery Institute and Department of Microbiology (PD)

11:00-11:10

Elucidation of redox folding pathways in Salmonella and their contribution to copper resistance

Pramod Subedi, La Trobe Institute for Molecular Science, Department of Biochemistry and Genetics (PG)

11:10-11:20

Hendra virus Matrix protein interacts with Treacle protein within subnucleolar puncta inhibiting ribosomal RNA biogenesis

Tianyue Zhao, Monash University, Department of Microbiology, Biomedicine Discovery Institute (PG)

11:20-12:00


SESSION 3: SCIENCE BITES I

Chairs: Cristina Giogha, University of Melbourne, Department of Microbiology and Immunology at the Peter Doherty Institute and Kitty McCaffrey, Hudson Institute of Medical Research

11:20-11:23

The Host Protein Reticulon 3.1A Contributes to Flavivirus Replication Via Interaction and Stabilization of the NS4A Protein

Turgut E. Aktepe, University of Melbourne, Department of Microbiology and Immunology at the Peter Doherty Institute (PD)

11:23-11:26

ABT-199 Kills Infected Cells and Delays Viral Rebound in an Animal Model of HIV Latency

Philip Arandjelovic, Walter and Eliza Hall Institute of Medical Research and University of Melbourne, Department of Medical Biology (PG)


11:26-11:29

Proteostasis in the mechanism of action of artemisinin, a Nobel Prize-winning antimalarial

Jessica Bridgford, University of Melbourne, Department of Biochemistry and Molecular Biology, Bio21 Molecular Science and Biotechnology Institute (PG)

11:30-11:33

Malaria parasites resistant to the macrolide antimalarial azithromycin are not transmissible through mosquitoes

Hayley Buchanan, University of Melbourne, School of BioSciences (PG)


11:33-11:36

Fluidigm; using microarray methods to analyse high throughput quantitative PCR

Helen Cumming, Hudson Institute of Medical Research (PD)


11:36-11:39

Structural analysis of a proteasome activator in the malaria parasite Plasmodium falciparum.

David Gillett, University of Melbourne, Department of Biochemistry and Molecular Biology, Bio21 Institute (RA)


11:39-11:42

Characterisation of a novel paramyxovirus isolated from pteropid bat urine

Rebecca Johnson, CSIRO Health and Biosecurity, Australian Animal Health Laboratory and Monash University, Department of Microbiology (PG)


11:42-11:45

Autophagic vesicle fusion with the Coxiella-containing vacuole requires clathrin

Eleanor Latomanski, University of Melbourne, Department of Microbiology and Immunology at the Peter Doherty Institute for Infection and Immunity (PG

11:45-11:48

Role of SATB1 in ensuring appropriate transcriptional programs needed for optimal activation and migration of influenza-specific CD8+ T cells

Simone Nuessing, University of Melbourne, Department of Microbiology and Immunology at the Peter Doherty Institute (PG)

11:48-11:51

Validation of an NLRP3 reporter mouse to study the NLRP3 inflammasome at the single-cell level

James Ong, Hudson Institute of Medical Research (PG)

11:51-11:54

A novel device for malaria diagnosis: the rotating-crystal magneto-optical method

Agnes Orban, Budapest University of Technology and Economics and MTA-BME Lendület Magneto-optical Spectroscopy Research Group and Walter and Eliza Hall Institute (PG)

11:54-11:57

Lysosomal biogenesis and the bacterial pathogen Coxiella burnetii

Bhavna Padmanabhan, University of Melbourne, Department of Microbiology and Immunology at the Peter Doherty Institute for Infection and Immunity (PG)


11:57-12:00

A nucleomodulin effector protein of Legionella pneumophila targets host transcription elongation machinery

Shivani Pasricha, University of Melbourne, Department of Microbiology and Immunology at the Peter Doherty Institute (PD)


12:00-13:00

POSTER SESSION I and LUNCH - Tapestry Lounge and Seminar Room 1


13:00-14:30

SESSION 4: HOST RESPONSE


Chairs: Julia Prier, University of Melbourne, Department of Microbiology and Immunology at the Peter Doherty Institute and Marcel Doerflinger, Walter and Eliza Hall Institute


13:00-13:10

Systemic inflammatory signals suppress local lymph node expansion and B cell immunity

Yannick Alexandre, University of Melbourne, Department of Microbiology and Immunology at the Peter Doherty Institute (PD)

13:10-13:20

Insights into host-pathogen interactions by dual RNAseq

Jiyoti Verma, Monash University, Department of Biochemistry and Molecular Biology, Biomedicine Discovery Institute (PD)


13:20-13:30

Lineage-defining transcription factors organise the genome in three-dimensions

Timothy Johanson, Walter and Eliza Hall Institute and University of Melbourne, Department of Medical Biology (PD)

13:30-13:40

Switching the macrophage death modality from pyroptosis to apoptosis promotes clearance of Burkholderia pseudomallei

Michael Stutz, Walter and Eliza Hall Institute (PG)

13:40-13:50

Ebola virus VP24 protein antagonises signalling by interleukin-6 family cytokines by targeting STAT3

Angela Harrison, Monash University, Department of Microbiology (PG)

13:50-14:00

NLRC5 plays a protective role in Helicobacter-induced inflammation and lymphoid tissue formation

Michelle Chonwerawong, Hudson Institute of Medical Research (PG)

14:00-14:10

Investigating the roles of IFNγ and IFNγ-stimulated GTPases during Legionella pneumophila replication in alveolar macrophages and monocyte-derived cells

Chao Yang, University of Melbourne, Department of Microbiology and Immunology at the Peter Doherty Institute and Department of Biochemistry and Molecular Biology, Bio21 (PG)


14:10-14:20

Nasal tissue resident memory CD8+ T cells prevent pulmonary influenza A virus infection

Angela Pizzolla, University of Melbourne, Department of Microbiology and Immunology at the Peter Doherty Institute (PD)

14:20-14:30

The importance of the cGAS pathway in DNA damage-driven inflammation

Genevieve Pepin, Hudson Institute of Medical Research (PD)


14:30-15:00

SESSION 5: KEYNOTE SESSION II, DAVIS AUDITORIUM
Chair: Sam Manna, Murdoch Childrens Research Institute

14:30-15:00

From bacteria, to blebs and beyond

Second Keynote Speaker:
Maria Kaparakis-Liaskos, Senior Lecturer, veski Inspiring Women Fellow, La Trobe University, Honorary, Hudson Institute of Medical Research


15:00-15:30

Afternoon Tea, Tapestry Lounge

Chat with keynote speaker, Boardroom

15:30-16:40

SESSION 6: CLINICAL AND TRANSLATIONAL RESEARCH


Chairs: Begonas Heras, La Trobe Institute for Molecular Sciences and Phill Pymm, Monash University, Department of Biochemistry and Molecular Biology

15:30-15:40

Empirical ways to identify novel Bedaquiline resistance mutations

Malancha Karmakar, Melbourne Health, Victorian Tuberculosis Program, and University of Melbourne, Department of Microbiology and Immunology (PG)


15:40-15:50

Characterisation of E2-DHBVS Virus-like Particles as a Hepatitis C Virus Vaccine Candidate

Joey McGregor, Burnet Institute and University of Melbourne, Department of Microbiology and Immunology at the Peter Doherty Institute for Infection and Immunity (PG)


15:50-16:00

Identification of early urinary biomarkers for polymyxin-induced nephrotoxicity using proteomics

Sivashangarie Sivanesan, Monash Institute of Pharmaceutical Sciences (PG)

16:00-16:10

Disarming bacterial virulence through fragment-based drug discovery

Geqing Wang, La Trobe Institute for Molecular Sciences (PD)


16:10-16:20

The first identification of immunodominant CD8+ T cell cross-reactivity across influenza types A, B and C

Marios Koutsakos, University of Melbourne, Department of Microbiology and Immunology at the Peter Doherty Institute for Infection and Immunity (PG)

16:20-16:30

Ozonide antimalarials disrupt haemoglobin catabolism in the malaria parasite Plasmodium falciparum

Carlo Giannangelo, Monash Institute of Pharmaceutical Sciences (PG)

16:30-16:40

Dissection of CD8+ T cell immunodominance hierarchy in human influenza virus infection

Sneha Sant, University of Melbourne, Department of Microbiology and Immunology at the Peter Doherty Institute (PG)

16:40-17:05

SESSION 7: SCIENCE BITES II

Chairs: Tom Sidwell, Walter and Eliza Hall Institute and Patrice Newton, University of Melbourne, Department of Microbiology and Immunology at the Peter Doherty Institute


16:40-16:43

Novel CD8+ T-cell targets for protection of Indigenous Australians against severe influenza disease

Luca Hensen, University of Melbourne, Department of Microbiology and Immunology at the Peter Doherty Institute for Infection and Immunity (PG)

16:43-16:46

Developing a vaccine against Buruli ulcer using bioluminescent Mycobacterium ulcerans and a low-dose murine challenge model

Kirstie Mangas, University of Melbourne, Department of Microbiology and Immunology at the Peter Doherty Institute for Infection and Immunity (PG)


16:46-16:49

Serosurveillance to inform malaria elimination programs in South-East Myanmar

Katherine O'Flaherty, Burnet Institute for Medical Research and Public Health, and University of Melbourne, Disease Elimination (PG)

16:49-16:52

Local maintenance of a proliferating tissue-resident memory T cell pool following antiviral recall responses

Simone Park, University of Melbourne, Department of Microbiology and Immunology at the Peter Doherty Institute for Infection and Immunity (PG)

16:52-16:55

The Role of ADAMTS Proteoglycanases in Influenza Virus Infection and Immunity

Jess Pedrina, Deakin University, School of Medicine (PG)

16:55-16:58

Local CD4+ T cell immunity in the liver protects from Salmonella infections

Newton Peres, University of Melbourne, Department of Microbiology and Immunology at the Peter Doherty Institute for Infection and Immunity (PG)

16:58-17:01

The role of dietary fibre on the progression of colitis

Kathryn Prame Kumar, Monash University, Centre for Inflammatory Diseases, Department of Medicine (RA)

17:01-17:04

Inhaled Pneumococcal Vaccination Method using Aerosolisation in a Paediatric Lamb Model

Anushi E Rajapaksa, Murdoch Childrens Research Institute, and University of Melbourne (PD)

17:05-18:00

POSTER SESSION II and REFRESHMENTS


18:00

ORAL/POSTER PRIZE PRESENTATION
POSTER PROGRAM SESSION I (subject to change)
12:00-13:00

Poster Session I and Lunch, Tapestry Lounge and Seminar Room 2


1

Virulence and Biofilm formation in Staphylococcus aureus

Bilal Ahmad, Deakin University, Geelong centre for emerging infectious diseases (GCEID) (PG)

2

Inhibiting the inhibitor: how lyssaviruses phosphoprotein inhibits interferon induction

Maria Aloi, Department of Microbiology, Monash University (PG)

3

Characterizing functional antibody responses in malaria in pregnancy

Anjaleena Anthony, Peter Doherty Institute, Department of Medicine (PG)

4

Do milk opioids affect the gut microbiota? A protocol for randomized control study of A2 milk VS standard A1/A2 commercial dairy products in women

Hajara Aslam, Deakin University, School of Medicine (PG)

5

The impact of prior immunity on seasonal influenza vaccine responses in an influenza vaccine-naïve Vietnamese cohort

Maria Auladell, Peter Doherty Institute, Department of Microbiology and Immunology (PG)

6

Variation of Plasmodium falciparum variant surface antigen expression between field-isolates causing severe and uncomplicated malaria in children from Papua New Guinea and its effect on acquired immunity to malaria

Priyanka Barua, University Of Melbourne, Department of Medicine (PG)

7

Utilising C-Reactive protein as a prognostic marker for S. aureus bacteraemia [SAB] complications

Carly Botheras, Deakin University, School of Medicine (GCEID) (PG)

8

Defining skin-resident T cells in mouse and human

Clara Castellucci, Peter Doherty Institute, Department of Microbiology and Immunology (PG)

9

Monoclonal antibodies to Plasmodium vivax adhesin PvRBP2b inhibits its interaction with reticulocyte receptor transferrin receptor 1

Li-Jin Chan, Walter Eliza Hall institute (PG)

10

Functions of Sigella proteins OspD2 and OspD3 in the interferon signalling pathway

Yogeswari Chandran, Peter Doherty Institute, Department of Microbiology and Immunology (PG)

11

Characterization of anti-PfRh4 human monoclonal antibodies in

Plasmodium falciparum invasion

Yijun Chen, Walter Eliza Hall institute (PG)

12

The role of TGFβ in shaping TRM identity in epithelial and non-epithelial environs

Susan Christo, Peter Doherty Institute, Department of Microbiology and Immunology (PD)

13

Repurposing Staining Methods for Biofilm Application – Can you teach an old stain new tricks?

Darcie Cooper, Deakin University, Geelong centre for emerging infectious diseases (GCEID) (PG)

14

Investigating the physiological role of K13 in Plasmodium falciparum

Emily Crisafulli, University of Melbourne, Department of Biochemistry and Molecular Biology at Bio21 (PG)

15

A novel anti-apoptotic role for the NOD1 signalling pathway during long-term Helicobacter pylori infection

Kimberley D'Costa, Hudson Institute of Medical Research (PG)

16

Importance of functional antibodies in protection of pregnant women from Malaria

Timon Damelang, Peter Doherty Institute, Department of Microbiology and Immunology (PG)

17

Role of Adrenoreceptor Signaling on Lymphocyte Migration

Sapna Devi, University of Melbourne, Department of Microbiology and Immunology (PD)

18

Community-acquired Acinetobacter baumannii: A distinct hypervirulent pathogen

Carina Dexter, Monash University, Department of Microbiology (PG)

19

CRISPR/Cas9 screens decipher novel host pathogen interactions and host signaling and cell death pathways in chronic and acute infectious diseases

Marcel Doerflinger, Walter Eliza Hall institute (PD)

20

Elucidating the metabolic proof-reading capacity of P. falciparum

Laure Dumont, University of Melbourne, Department of Biochemistry and Molecular Biology at Bio21 (PG)

21

Starving the Malaria Parasite

Rebecca Edgar, Deakin University, School of Medicine (PG)

22

A systems biology approach indicates novel triazine compounds may impact a nuclear mechanism

Katherine Ellis, Monash Institute of Pharmaceutical Sciences (PG)

23

IgG1 allotypes G1m3 and G1m17 affects binding affinity with FcγR2A

Kuangyu Fei, Peter Doherty Institute, Department of Microbiology and Immunology (PG)

24

The Coxiella burnetii effector protein MceA targets the mitochondria during infection

Laura Fielden, University of Melbourne, Department of Biochemistry and Molecular Biology (PG)

25

MNV manipulates the surface expression of MHC class I proteins

Svenja Fritzlar, Peter Doherty Institute, Department of Microbiology and Immunology (PG)

26

Dissecting the molecular mechanisms underpinning T cell help for Dendritic Cell

Elise Gressier, Peter Doherty Institute, Department of Microbiology and Immunology (PG)

27

Beta-barrel assembly machinery (BAM) in action; a spatio-temporal characterisation using Single Molecule Localization Microscopy (SMLM)

Sachith Gunasinghe, Monash University, Biomedicine Discovery Institute, Department of Microbiology (PG)

28

Antibody Responses to Plasmodium vivax Duffy Binding Proteins is Associated with Gerbich Homozygote blood type and Protection from Clinical Malaria

Wen-Qiang He, Walter and Eliza Hall Institute (PG)

29

Effect of malaria infection, malaria exposure and gravidity on the immune response of peripheral blood mononuclear cells (PBMCs) derived from pregnant women

Marzieh Jabbarzare, Peter Doherty Institute, Department of Medicine (PG)

30

Regulation of HLA-DR and CD38 expression in mild and severe influenza virus infection

Xiaoxiao Jia, Peter Doherty Institute, Department of Microbiology and Immunology (PG)

31

Nanoparticle Interactions with the Immune System

Hannah Kelly, Peter Doherty Institute, Department of Microbiology and Immunology (PG)

32

Drug targeting to the intestinal lymphatic system results in improved potency of an oral immunosuppressant

Ruby Kochappan, Monash Institute of Pharmaceutical Sciences (PG)

33

Deciphering the epigenetic regulation of humoral responses

Isabella Kong, Walter and Eliza Hall Institute (PG)

34

Functional characterisation of a novel protein essential for intracellular replication of Coxiella burnetii

Miku Kuba, Peter Doherty Institute, Department of Microbiology and Immunology (PG)

35

The molecular basis of Salmonella typhimurium cytosolic replication

Nicole Lau, Peter Doherty Institute, Department of Microbiology and Immunology (PG)

36

Genome level comparison of Chlamydia pecorum present in both 'northern' and 'southern' koala populations

Alistair Legione, University of Melbourne, Melbourne Veterinary School (PD)

37

Characterising the function of Legionella pneumophila effector proteins through large genomic island deletions

Pengfei Li, University of Melbourne, Department of Microbiology and Immunology (PG)

38

Deletion Of TACI Protects Lyn-/- Mice Against Autoimmune Disease

Ee Xin (Florence) Lim, Peter Doherty Institute, Department of Microbiology and Immunology (PG)

39

Permanent Silencing of HIV Transcription in latently infected T Cells by Triplex Formation Oligonucleotides

Haoming Liu, Peter Doherty Institute, Department of Microbiology and Immunology (PG)

40

Defining antibody kinetics and longevity to 40 Plasmodium vivax antigens in individuals from western Thailand

Zoe Shih-Jung Liu, Walter and Eliza Hall Institute (PG)
POSTER PROGRAM SESSION II (subject to change)
17:05-18:00

Poster Session II and Drinks, Tapestry Lounge and Seminar Room 1

18:00

Oral / Poster / Science Bites and Best Question Prize Presentations

41

Adrenoreceptor signalling influence of T cell responses during viral infection

Keit Loi, Peter Doherty Institute, Department of Microbiology and Immunology (PG)

42

Inflammation mediated by the transcription factor T-bet suppresses the development of humoral immunity to malaria

Ann Ly, Walter and Eliza Hall Institute (PG)

43

Inhibiting biofilm-forming bacterial adhesins with shark antibodies

Gabriela Martínez Ortiz, La Trobe Institute for Molecular Science, Department of Biochemistry and Genetics (PG)

44

Understanding the role of lipids behind Wolbachia-mediated inhibition of medically important flaviviruses

Gayathri Manokaran, Peter Doherty Institute, Department of Microbiology and Immunology (PD)

45

NK cell heparanase controls tumor invasion and immune surveillance

Alyce Mayfosh, La Trobe Institute for Molecular Science, Department of Biochemistry and Genetics (PG)

46

ATF6 links endoplasmic reticulum stress to type I interferon signalling

Kitty McCaffrey, Hudson Institute of Medical Research (PD)

47

Structure Function Analyses of the interactions between a Plasmodium vivax adhesin and the essential housekeeping protein Transferrin Receptor

Sebastien Menant, Walter and Eliza Hall institute (RA)

48

The role of neutrophils in innate immunity in malaria

Agersew Mengist, Peter Doherty Institute, Department of Medicine and Radiology (PG)

49

Anti-microbial effects of nanoformulated iron-saturated bovine lactoferrin against Helicobacter pylori infection and regulation of iron metabolism

Saad Mohammed, Deakin University, School of Medicine (PG)

50

Interrogating the role of Acinetobacter baumannii outer membrane lipoprotein, YraP

Faye Morris, Monash University, Department of Microbiology (PD)

51

A family of Salmonella effectors co-ordinate glycosylation of host cell signalling proteins

Joshua Newson, Peter Doherty Institute, Department of Microbiology and Immunology (PG)

52

Using and abusing the host: Genome-wide siRNA screen reveals host factors important for effector translocation in Coxiella burnetii

Patrice Newton, Peter Doherty Institute, Department of Microbiology and Immunology (PD)

53

Relative and total levels of CD64 and neutrophil elastase as biomarkers for detection of sepsis

Riya Palchaudhuri, Burnet Institute, Department of Life Sciences (PG)

54

Interferon epsilon regulates proliferation and apoptosis of reproductive tract epithelium

Irene Papageorgiou, Hudson Institute of Medical Research (PG)

55

ICE-HBV – A collaborative model to eliminate Hepatitis B

Capucine Penicaud, Peter Doherty Institute, VIDRL (RA)

56

In vitro ability of B. bronchiseptica siphoviruses to inhibit bacterial growth

Aleksandra Petrovic Fabijan, University of Novi Sad, Department of Biology and Ecology, Faculty of Sciences (RA)

57

TB under the sea: re-thinking the origins of Mycobacterium tuberculosis

Sacha Pidot, University of Melbourne, Department of Microbiology and Immunology (PD)

58

Dissection of the Assembly and Function of the Plasmodium Export Machinery

Ethan Pitman, Deakin University, School of Medicine (PG)

59

Characterisation of bacterial effector kinases from enteropathogenic Escherichia coli

Georgina Pollock, Peter Doherty Institute, Department of Microbiology and Immunology (PG)

60

Understanding the Molecular Consequences of Genomic Variation Associated with Drug Resistance in Mycobacterium tuberculosis

Stephanie Portelli, University of Melbourne, Department of Biochemistry and Molecular Biology at Bio21 (PG)

61

Identification of a committed precursor to the tissue-resident memory T cell fate

Julia Prier, Peter Doherty Institute, Department of Microbiology and Immunology (PD)

62

Non-canonical presentation of MHC-I peptides impacts KIR3DL1 recognition of its HLA ligands and reveals a novel mechanism of HIV-1 escape

Phillip Pymm, Monash University, Department of Biochemistry (PD)

63

Antifibrotic Drug Target Protein (RXFP1) Is Expressed In Idiopathic Pulmonary Fibrosis Lungs

Junisha Rai, RMIT University, Department of Pharmacology (PG)

64

Identification of two novel transposons that belong to the Tn5053-family

Vaheesan Rajabal, La Trobe University, Department of Physiology, Anatomy and Microbiology (PG)

65

Immunity to Plasmodium falciparum erythrocyte membrane protein1 and severe malaria in PNG

Janavi Rambhatla, Peter Doherty Institute, Department of Medicine (RMH) (PG)

66

Are you in control of your mind? The molecular dissection of brain manipulation by Toxoplasma gondii

Simona Seizova, Walter and Eliza Hall Institute (PG)

67

Novel colon intravital imaging technique gives insight to neutrophil dynamics during murine colitis

Sj Shen, Monash University, Department of Medicine (PG)

68

Risk of immune suppression and infection after stroke is dependent on stroke severity

Raymond Shim, Monash University, Department of Medicine (PG)

69

Transcription factor Bach2 sustains effector CD4 T cell responses

Tom Sidwell, Walter and Eliza Hall Institute (PG)

70

Functional dissection of CLAG3, a potential component of the nutrient channels in Plasmodium

Smitha Sudhakar, Deakin University, School of Medicine (PG)

71

Codon Deoptimization Approach for DENV Vaccine Development

Sujatmoko, Peter Doherty Institute, Department of Microbiology and Immunology (PG)

72

Glucose competition by a microbial pathogen drives immune cell death and fatal infections

Tim Tucey, Monash University, Department of Biochemistry and Molecular Biology (PD)

73

Deciphering the mystery of sticky Velcro-like proteins from pathogenic Escherichia coli

Julieanne Vo, La Trobe Institute of Molecular Science, Department of Biochemistry (PG)

74

Roles of the Dot/Icm effector proteins during Legionella pneumophila infection in macrophages

Rachelia Wibawa, University of Melbourne, Department of Microbiology and Immunology (PG)

75

RV144 vaccine induced IgA inhibits neutrophil phagocytosis

Matthew Worley, Peter Doherty Institute, Department of Microbiology and Immunology (PG)

76

Distinct mechanisms govern tissue-resident memory T cell development in different organs

Erica Wynne-Jones, Peter Doherty Institute, Department of Microbiology and Immunology (PG)

77

The immunological impact of miRNAs delivered by recombinant influenza viruses

Shasha Zhao, Deakin University, School of Medicine (PG)
PG = Postgraduate Student, PD = Postdoctoral Researcher, RA = Research Assistant