Australia Day Honours for VIIN Researcher
26 January 2015
Congratulations to VIIN Researcher Professor Brendan Crabb on receiving a Companion of the Order of Australia (AC) in the 2015 Australia Day Honours for his contributions to medical research and global health.
The award came in recognition of his work as an internationally renowned malaria researcher, ongoing leadership of the Burnet Institute, and promotion of medical research as past President of the Association of Australian Medical Research Institutes (AAMRI).
Professor Crabb's personal research has been as a molecular biologist pursuing the development of treatments and a vaccine against malaria, with a particular focus on global health and infectious diseases in the developing world.
Professor Crabb (pictured below left) has been a long time supporter of the VIIN as CEO and Director of the Burnet Institute and is a regular attendee at the annual Lorne Infection and Immunity Conference.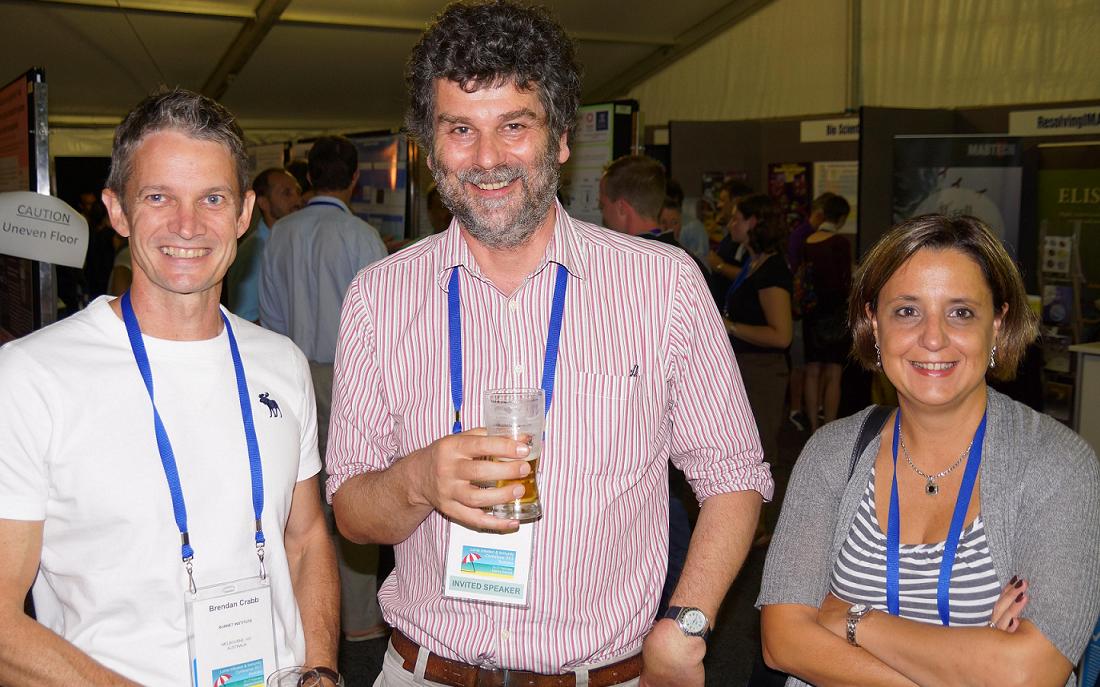 Left to Right: Professor Brendan Crabb AC; Professor Christian Doerig, Department Head, Monash University Department of Microbiology; Dr Diana Hansen, Group Leader, Walter and Eliza Hall Institute.
Photograph taken at the 2012 Lorne Infection and Immunity Conference.
For more details:
http://www.burnet.edu.au/news/477_ac_honour_for_burnet_s_professor_brendan_crabb