Career Development Awards 2017 - Winners
10 February 2017
The 2017 VIIN Career Development Awards have been won by Dr Michaela Finsterbusch (below left) from the Centre for Inflammatory Diseases at the School of Clinical Sciences, Monash University and Dr Marcel Doerflinger (below right) from the Walter and Eliza Hall Institute's Division of Infection and Immunity.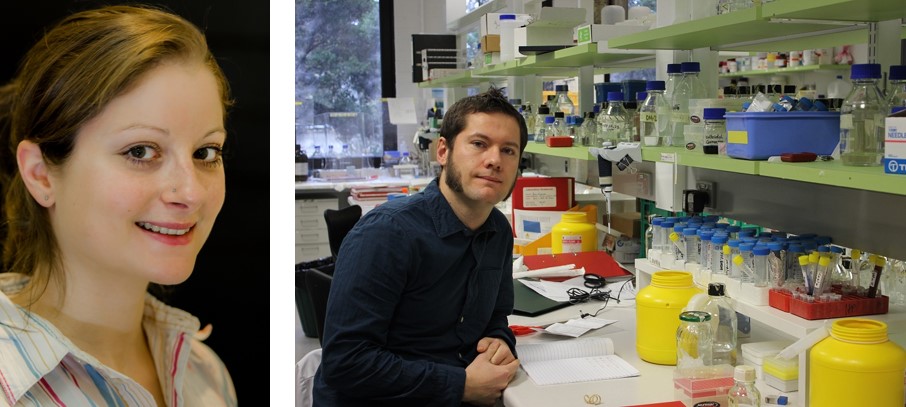 Both Michaela and Marcel will be speaking on Thursday 16 February at the upcoming Lorne Infection and Immunity conference.
Michaela's talk is titled Monocytes contribute to neutrophil-dependent kidney injury in acute glomerulonephritis. Marcel will speak on Utilizing in vitro CRISPR/Cas9 screening platforms for functional genomics to decipher host cell death mechanisms in chronic and acute infectious diseases.
The VIIN Career Development Award covers their registration at the conference.
More information about the 2017 Lorne Infection and Immunity Conference, including how to register and other speakers in the program can be found here: http://www.lorneinfectionimmunity.org/