International Rising Talent
20 March 2015
Congratulations Dr Kat Holt of University of Melbourne on being awarded the 2015 L'Oréal International Rising Talent award!
Dr Holt heads a computational laboratory at the Bio21 Institute, focusing on pathogen genomic epidemiology and metagenomics. She has been recognised for her work on a range of bacterial pathogens of public health concern and her strong advocation for women in science.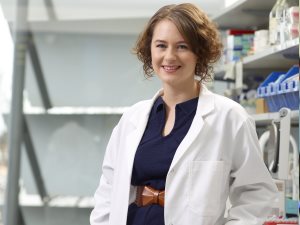 The International Rising Talent award follows on from Dr Holt receiving a 2013 L'Oréal For Women in Science Fellowship.
For more details:
http://loreal.scienceinpublic.com.au/holt-paris/
Learn more about the Holt Lab:
http://holtlab.net/