Spotlight on the Infection and Immunity Theme at the Murdoch Childrens Research Institute
5 April 2021
Murdoch Childrens Research Institute (MCRI) is the largest child health research institute in Australia and one of the top five worldwide.
The Institute was founded in 1986 by paediatrician Professor David Danks with the support of Dame Elisabeth Murdoch. In 2016, MCRI celebrated its 30th anniversary (https://www.mcri.edu.au/about/anniversary).
Our research includes lab-based and large population studies to prevent and treat childhood conditions. MCRI is based at the Royal Children's Hospital, located in Melbourne's Parkville biomedical research precinct. Many of our researchers are also clinicians at the hospital, with their studies informed by problems facing their patients. This close collaboration with the hospital means research discoveries can be quickly transformed into practical treatments for the children who need it most.
The Institute has a proud history of scientific discovery, including in infection and immunity. This includes the landmark discovery of rotavirus by Professor Ruth Bishop. Professor Bishop and her colleague Professor Graeme Barnes (https://www.mcri.edu.au/about/anniversary/story/professor-ruth-bishop-and-professor-graeme-barnes) continue working at MCRI, overseeing research on a novel rotavirus vaccine for newborns.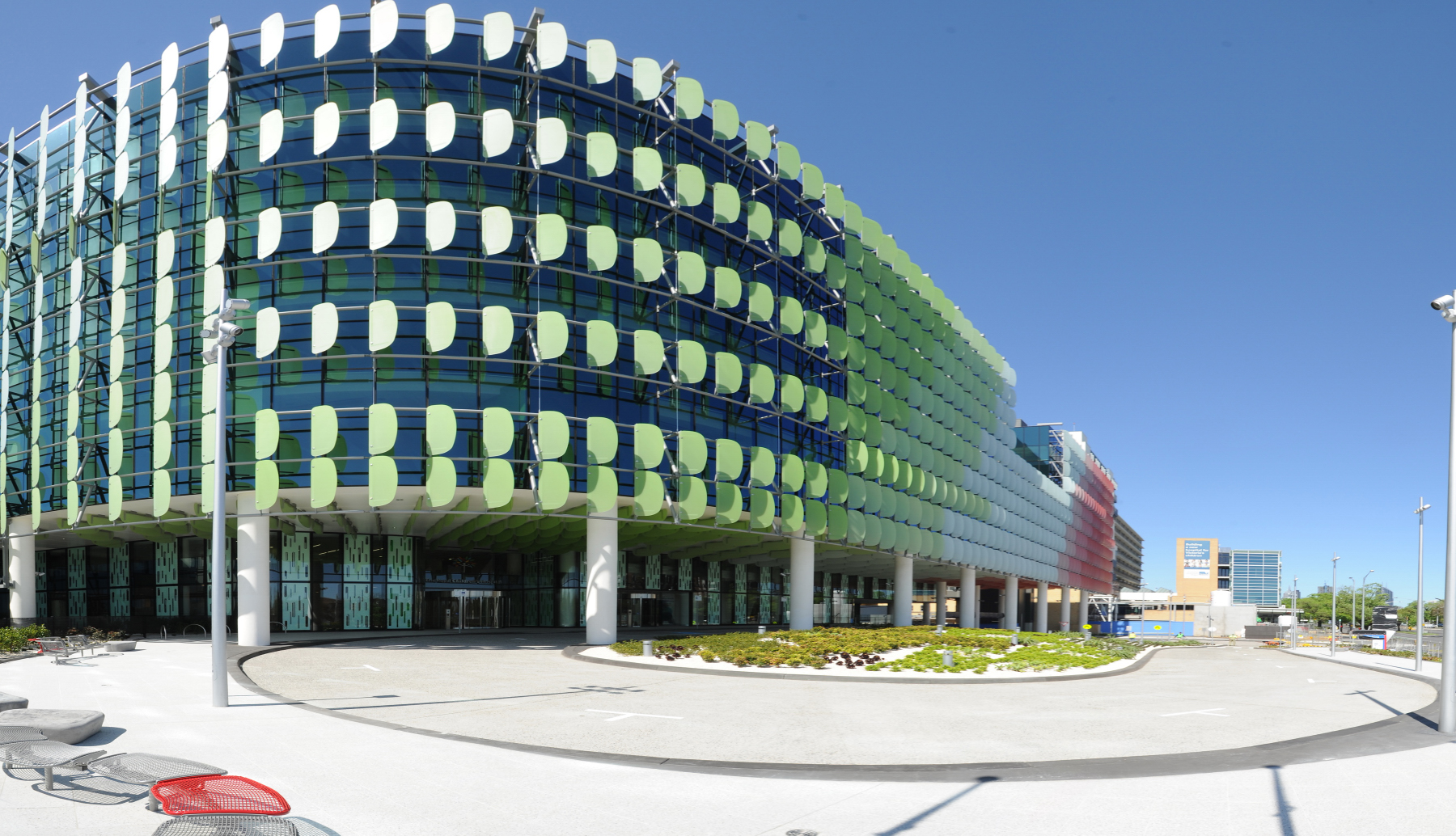 Photo: the new MCRI building. Photo credit: MCRI.
Infection and Immunity (https://www.mcri.edu.au/research/themes/infection-and-immunity ) researchers work to address important health problems impacting children in Australia and internationally.
An important part of our researchers' work is in disadvantaged communities in Australia and in developing countries to prevent and treat infectious diseases such as pneumonia, gastroenteritis, meningitis and rheumatic heart disease that still kill millions of children each year. We partner with international agencies such as the Bill and Melinda Gates Foundation to develop new vaccines and make sure they are available to the most vulnerable mothers and their babies.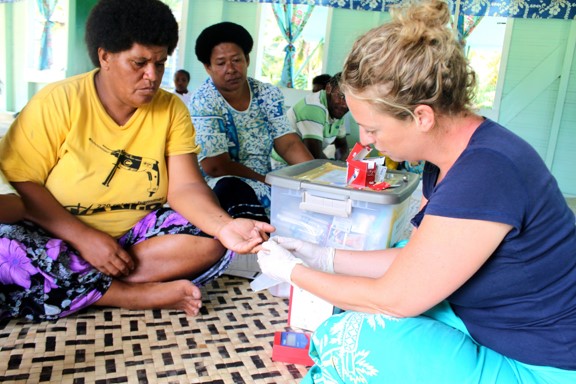 Photo: MCRI researchers conducting research with local communities in Fiji. Photo credit: MCRI.
A range of vaccines are being tested for safety and quality, with a number of exciting new delivery mechanisms being investigated. Researchers at the Institute collaborate with international governments and bodies to test and implement vaccines, as well as performing ongoing surveillance to measure impact. Infection and Immunity Theme research teams are involved in developing early stage vaccines against Helicobacter pylori (a stomach bacteria) and group A streptococcus.
The Theme's work includes research into allergy and immune disorders, including food allergy, anaphylaxis, asthma, and eczema and has involved ground-breaking discoveries including a potential cure for life-threatening peanut allergy. This peanut protein and probiotic treatment will be made available internationally. Meanwhile, clinical trials to test the treatment's effectiveness over a longer period continue.
The Infection and Immunity theme is known internationally for research into neglected tropical diseases including rheumatic heart disease and scabies, led by the Theme's leader, Associate Professor Andrew Steer (https://www.mcri.edu.au/users/andrew-steer ). A/Prof Steer's work successfully treating tropical skin diseases won various accolades in 2016, including a Museum of Australia Eureka Prize nomination (https://www.mcri.edu.au/news/mcri-researchers-nominated-prestigious-science-prize).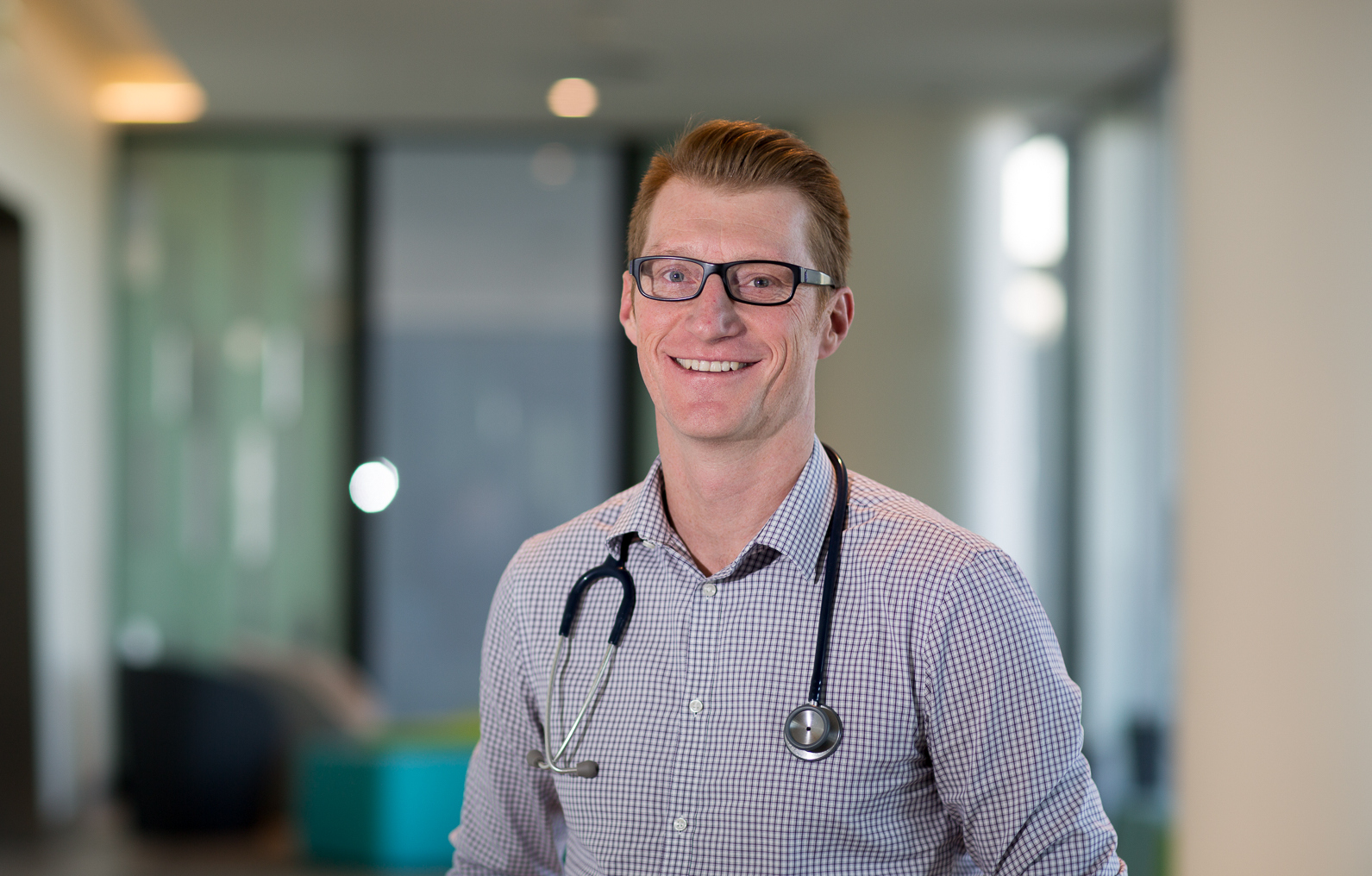 Photo: A/Prof Andrew Steer. Photo credit: MCRI.
Through these research areas and a number of other key streams of work, the Infection and Immunity Theme aims to protect against preventable communicable diseases, both in Australia and internationally in developing countries where a simple vaccine can potentially save the lives of thousands of children.
For more information: www.mcri.edu.au