Spotlight on the Monash Institute of Pharmaceutical Sciences
30 April 2021
The Monash Institute of Pharmaceutical Sciences ("MIPS") is one of Australia's foremost research organisations, with world-leading expertise at the interface of chemistry and biology.
Monash received a rating of 5 ("well above world standard") in the field of Pharmacology and Pharmaceutical Sciences in all three of the Excellence in Research for Australia assessments that have taken place so far. Monash is also ranked first in Australia and fourth in the world in 'Pharmacy and Pharmacology' according to the 2016 QS World University Rankings by subject.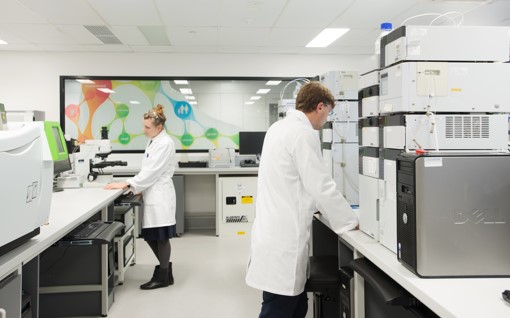 Research at MIPS is supported by strong links with industry partners and other research centres in Australia and overseas. MIPS houses approximately 200 academic and research-only staff (including 40 of them as academic staff and 22 current Nationally Competitive Fellowships), over 160 PhD students and 35 Honours students, and hosts or participates in several major collaborative research programs including the ARC Centre of Excellence in Convergent Bio-Nano Science and Technology and the CRC for Cancer Therapeutics. MIPS scientists are internationally recognised leaders in pharmacology, infectious diseases and related discovery biology and chemistry, with impact demonstrated by research underpinning around two dozen new drug candidates and drug delivery systems advancing to human clinical trials. The commitment to excellence and impact in drug discovery biology and medicinal chemistry permeates the faculty, creating a highly motivated research and research training environment.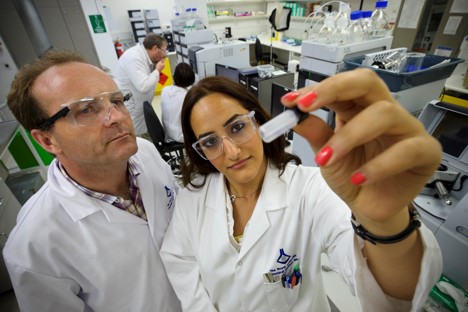 MIPS has invested heavily in infrastructure, equipment and capabilities ($30 million over the last five years) to meet the needs of the research projects it supports. In particular it has built up considerable capacity in translational medicinal chemistry, high throughput screening, biochemical analysis, fragment-based drug design, drug candidate optimisation, cellular and whole-animal imaging.
The research strengths at MIPS are organised into four themes: Drug Discovery Biology, Medicinal Chemistry, Drug Delivery, Disposition and Dynamics and Drug Candidate Optimisation.
Recent highlights of the MIPS infection and immunity research include: